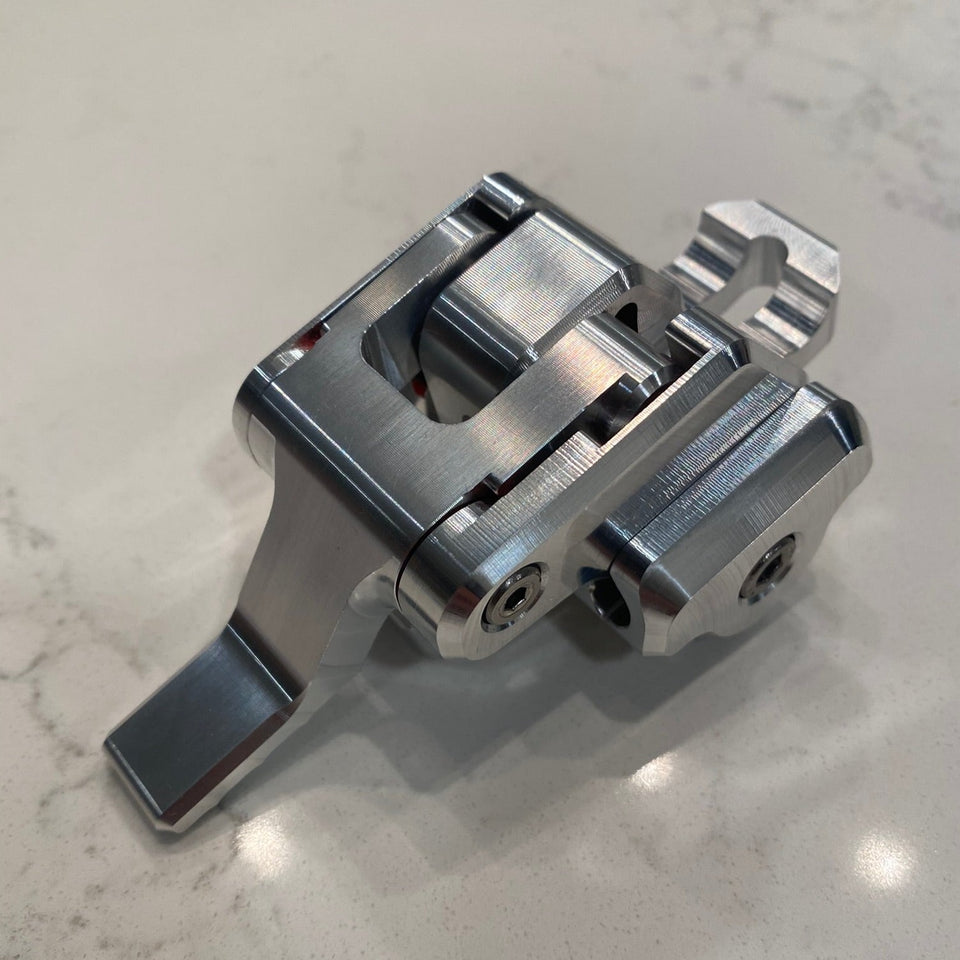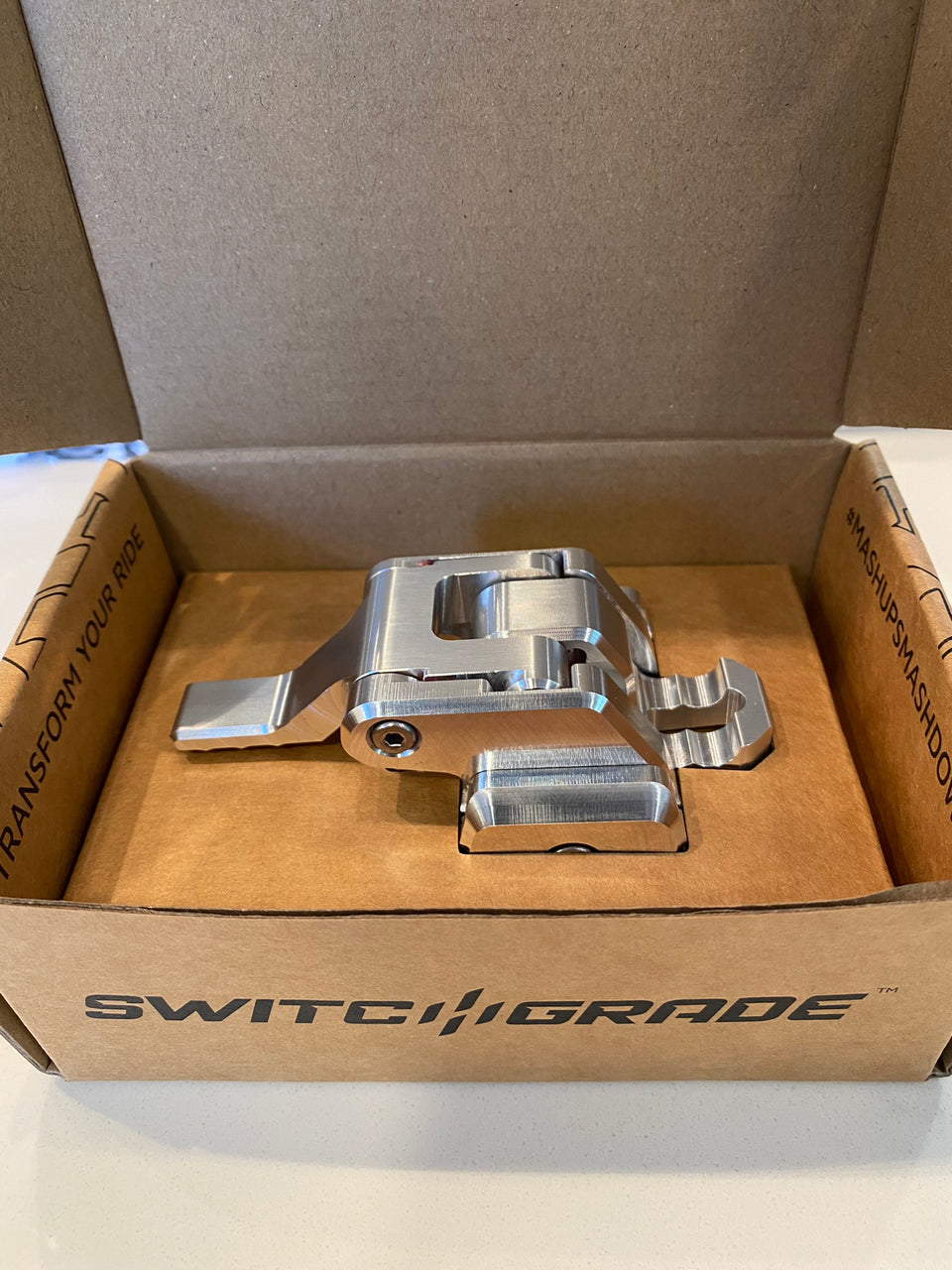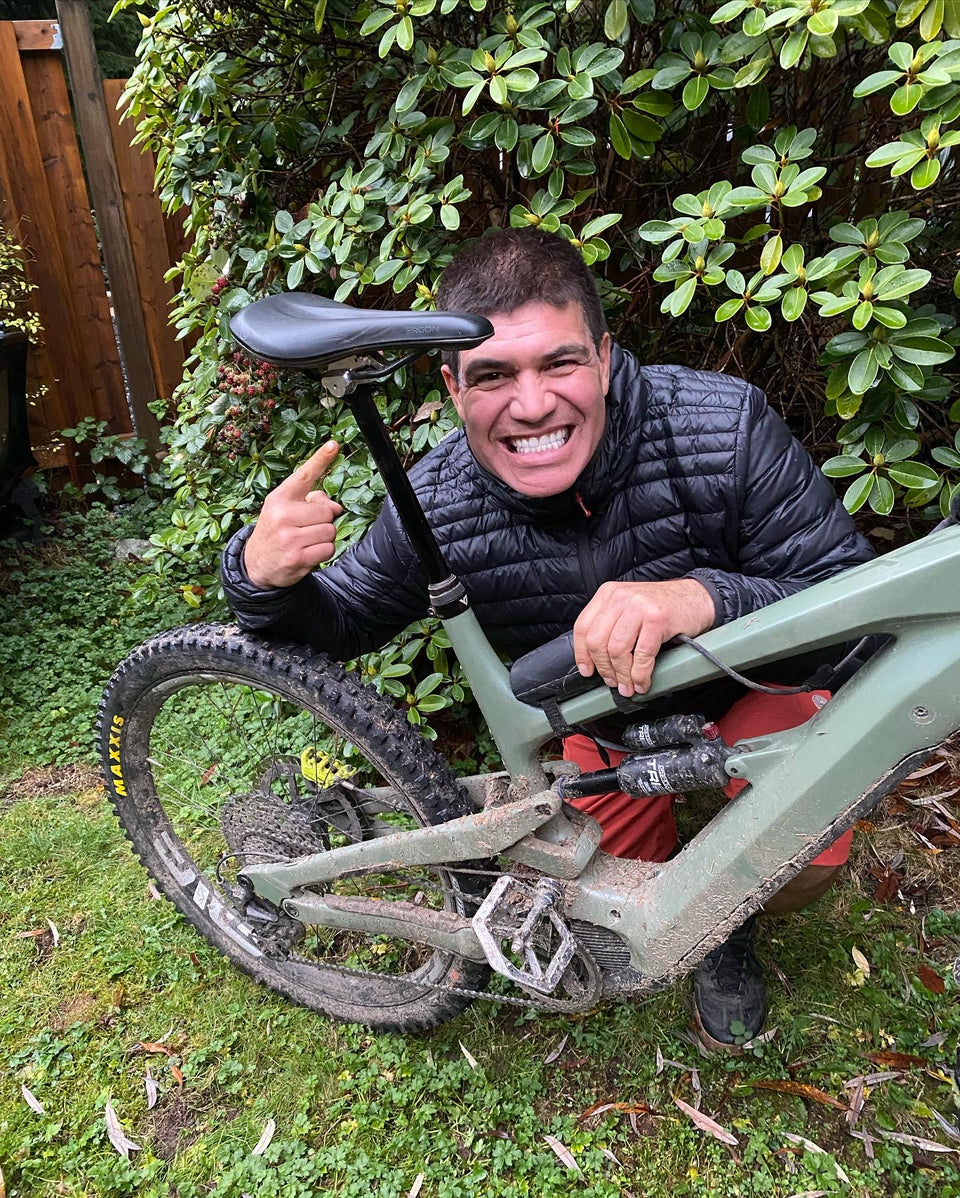 SwitchGrade - Raw Origins
SWG-V1T1-RO
3 ergonomic positions optimized for climbing, descending, and undulating terrain: 

-10 degree forward, 0 degree mid setting, 12 degree rear position.
Haptic feedback provides positive engagement for fast no-look changes on the fly, no tools.

>1 degree change in effective seat angle.

20mm adjustable effective reach.
Machined from 7075 T6 and 6061 T6 aluminum.
Dimensions: 10cm (L) x 5.5cm (W) x 4cm (H).
Weight: 170g (actual net change approx. 100-120 grams because SwitchGrade replaces stock rail clamps which average 60-70 grams).
Compatible with a wide range of market leading seatposts and saddles (saddles must have 7mm rails). See

 

Compatibility Guide.
Designed and tested on the North Shore. Made in Whistler, BC, Canada. 

Patent Pending.
WHICH VERSION DO YOU NEED? Go to the Compatibility Guide to find out.
"This device could be a game-changer for many bikes and riders of all types."
"I ride with multiple folks for whom this could be the best upgrade to their riding experience since the dropper post."

"One seat position isn't actually the optimum position most of the time… sometimes on the super steep climbs you've got to get your weight right over the front and at the same time keep some pressure on the saddle so I think this is a really cool idea."
"All body types will benefit from the improved ergonomics when climbing and feel less vulnerable with a seat in a friendly, positive angle while descending."

"Absolutely genius!"

very good.
I tried using it right away, and I no longer felt any strain when climbing.
This is a very nice product with a very careful design.
Great for those brutal climbs
Craftsmanship on the Raw version I have is beautiful and accents the other silver components on my bike. My tender parts really appreciate the climb setting and I find myself not needing to use 1st gear as much on climbs as my back and legs are in better position to climb. The downhill setting seems like something that isn't that necessary in a world full of 200mm dropper posts; my post is completely out of the way anyway when it its down. Great quality addition to any bike if you have he money to splurge.
Super Easy
Easy install. Often times products aren't what they seem. This is exactly as advertised. Incognito seat angle adjustment. Clean, simple bit of tech to solve a problem no other product is addressing. Great product. Will for sure buy again for other builds.
Great Produce and awesome service
If you ride up a hill, chances are you do, then the switchgrade is an upgrade you'll love. I'll say that it'll be soon the status of a driopper, it'll be odd not to see them.
This thing is the tits.
Over the years I've gotten accustomed to a very rearward seat angle, namely 22°. And when I got a trail bike I obviously can't pedal with a seat like that like that. Being able to adjust my seat between the climb and decent massively improves how well I can ride my trail bike.